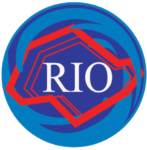 YOUR TRUSTED WATERPROOFING CONTRACTOR
RIO ISLAND SERVICES (S) Pte Ltd Singapore is a waterproofing contractor that is committed to ensuring quality standards and the utmost satisfaction of all our customers. We use the best products to carry out our services and thoroughly trained our employed workforce. We strive to be a reliable team by delivering consistent, quality work and excellent customer service.
To maintain the highest levels of professionalism, integrity, honesty and fairness in our relationships with our suppliers, subcontractors, professional associates and customers.
Vulputate venenatis turpis sit ultricies donec accumsan nullam malesuada in dolor adipiscing facilisis eget turpis odio enim senectus quis consequat dolor, condimentum odio risus scelerisque faucibus quam proin tempor proin sit ac sapien nunc, urna eget adipiscing nulla vestibulum in eget pellentesque elit justo, auctor proin nulla sapien.